Beekeeper - 8-Strand Braided Wallet Leash with Steel Core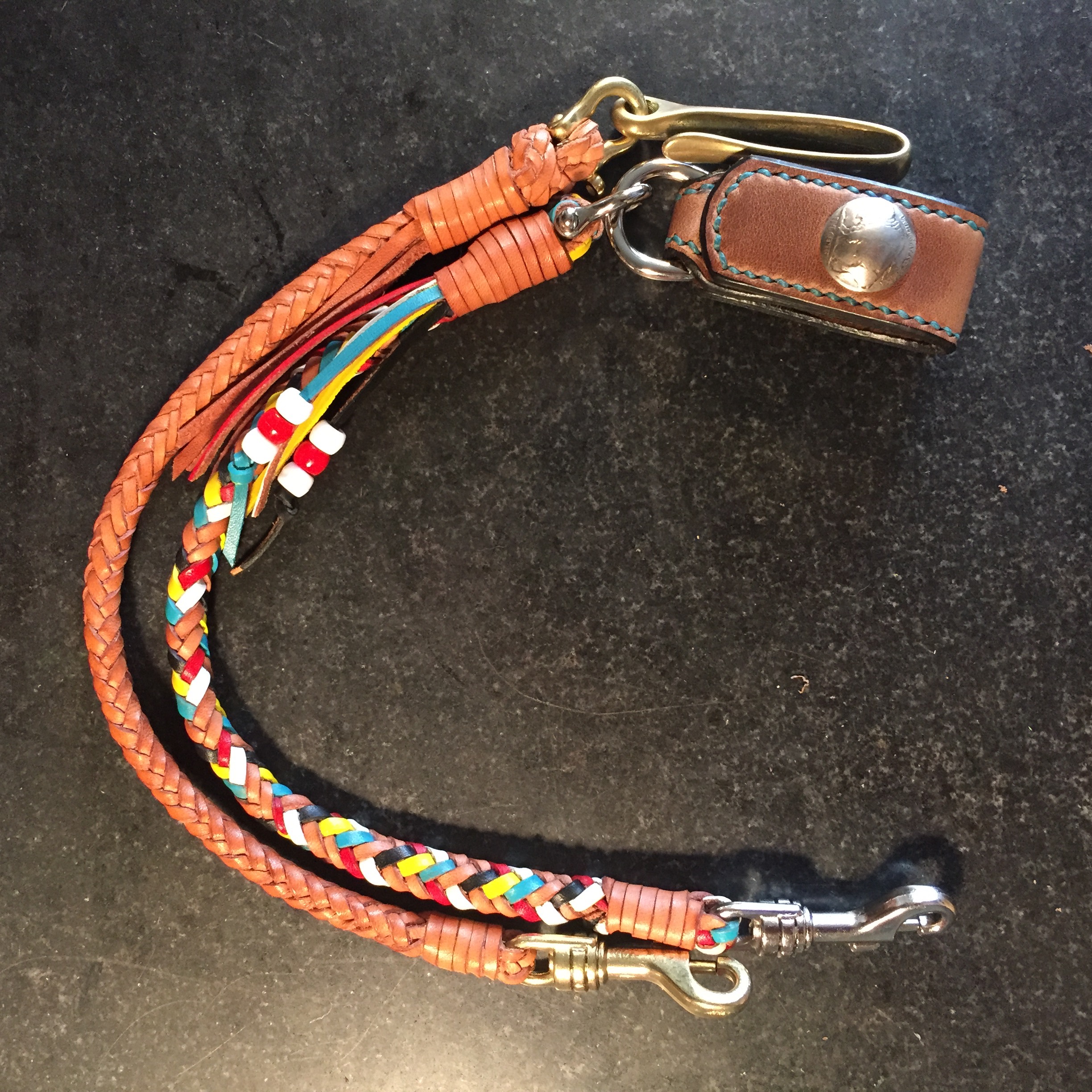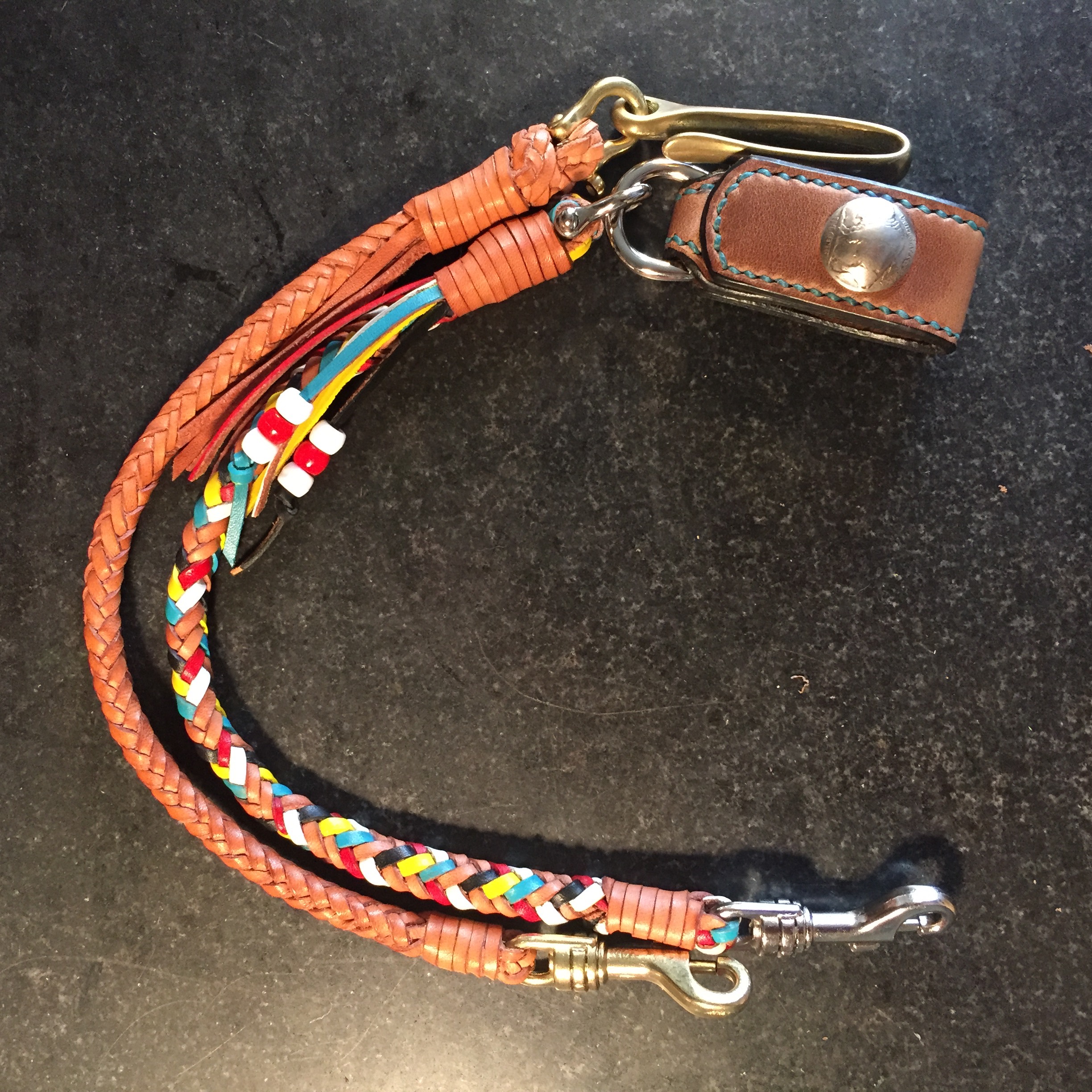 Beekeeper - 8-Strand Braided Wallet Leash with Steel Core
There has always been a special relationship between people and bees, and nobody knows this better than Beekeepers. All of our ZeeBee Leather wallets are named after bees, and we thought it would be fitting to name this leash after the person that keeps us connected to them. Keep your connection strong with an 8-strand braided leather wallet leash with a steel core; the Beekeeper.
The Beekeeper is a Hand Braided 8-Strand Wallet Leash that comes in three different colors, with a Marine-Grade Braided Steel Core.
Choose from Natural Chromexcel, Black Chromexcel, Vegetable Tanned, and between brass or nickel hardware.
The Marine-Grade steel core provides strength and security in a clever package. The hand-cut leather strands are carefully braided around a braided 1/16" stainless steel cable that's crimped on both ends for a leash with incredible strength.
Each leash includes a Japanese Bolt Snap in either Brass or Nickel and a matching Shackle. Colored beads are included as well. Hand-cast Japanese Belt Fish Hook and Leather Belt Clip are not included, but if you'd like one, or complimentary beads, shoot us a message and we'll get you sorted!
Lifetime Warranty. As always, free shipping anywhere.