Carpenter Bee - Inlaid, Tooled, or Tooled and Inlaid Snap Wallet (Medium and Long)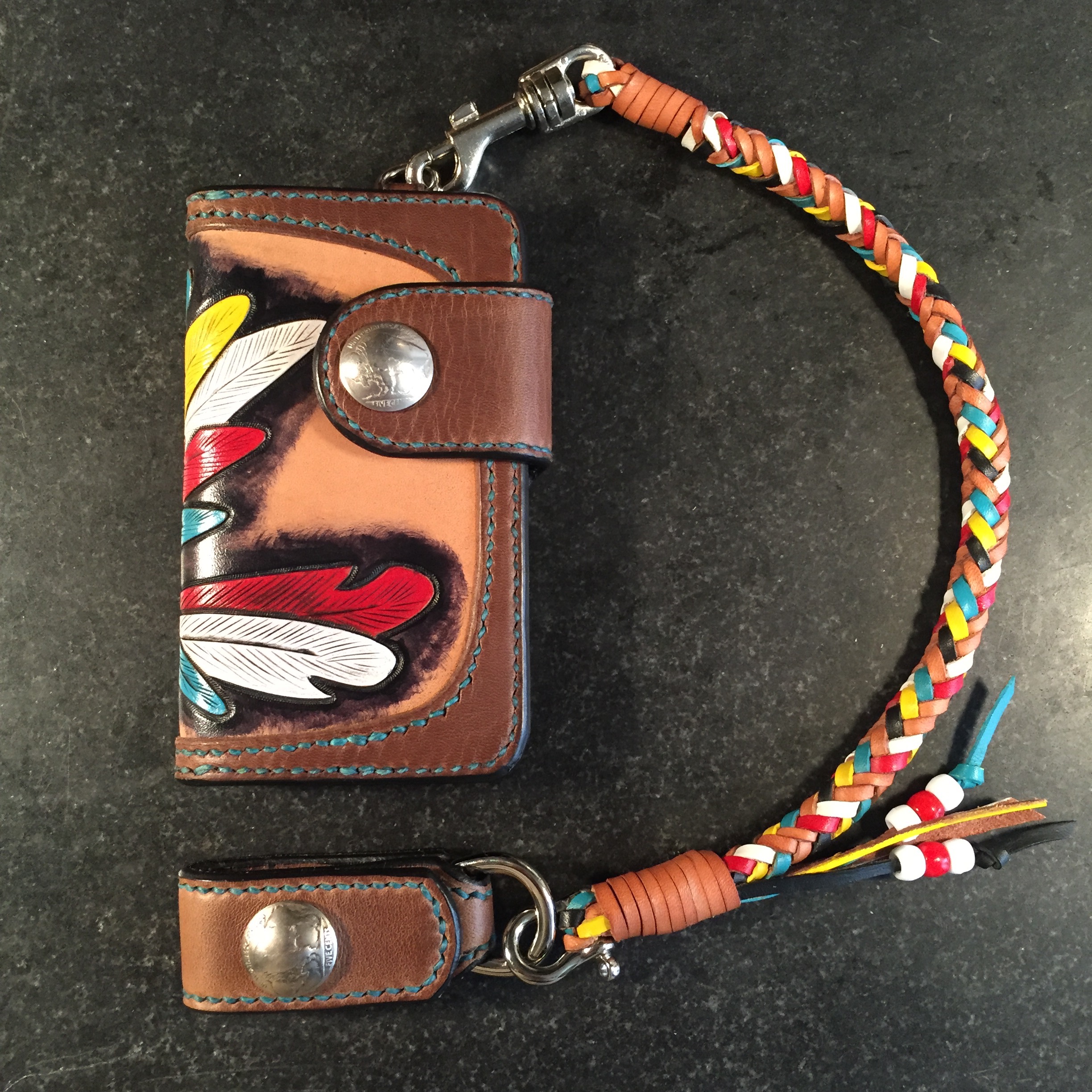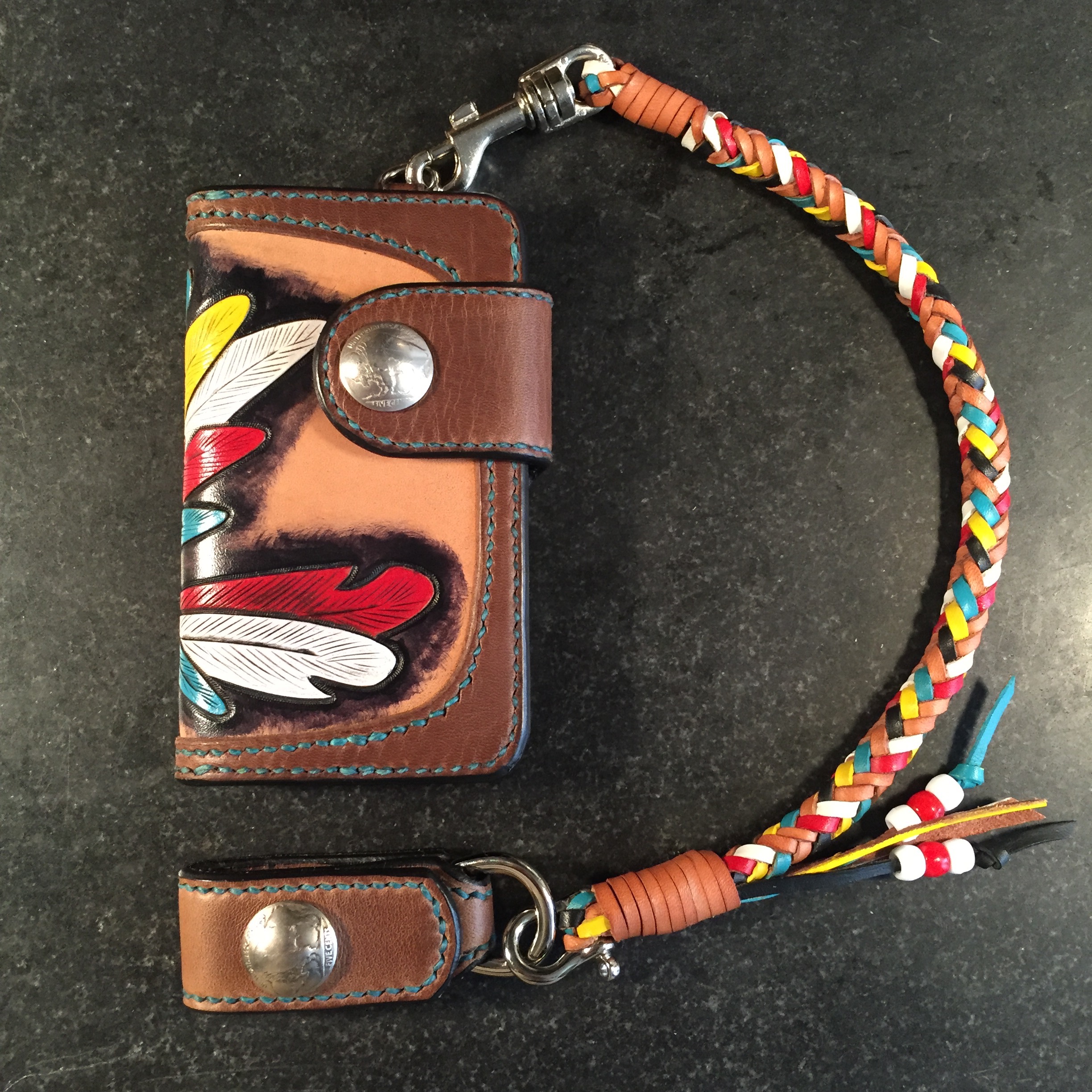 Carpenter Bee - Inlaid, Tooled, or Tooled and Inlaid Snap Wallet (Medium and Long)
The Carpenter Wallets (Medium and Long) are made from patterns created and meticulously crafted, with strength and durability in mind. Each piece is constructed with first-quality leathers directly from Horween and Hermann Oak and 100% polyester thread from Maine Thread Co. All of the stress points are reinforced with backstitching and are made to endure a lifetime of abuse. Each piece is stitched completely by hand with a durable Saddle-Stitch.
If you'd like a custom design that isn't a tooling pattern, please contact us for a quote. Any design is possible, and can be as simple as a basic tooled image in leather, or dyed and/or painted in a variety of colors for a unique look.
Leash not included. If you'd like a braided leash, please click here for more information.

Once you add a wallet to your cart, you'll be prompted to select your leather and thread colors.
Medium - $375
Medium Inlaid - $425
Medium Tooled (tooling pattern) - $475
Medium Tooled (tooling pattern) and Inlaid - $500
Long Inlaid - $700
Long Tooled (tooling pattern)- $900
Long Tooled (tooling pattern) and Inlaid - $1025
Due to this item's custom, handmade nature, it cannot be returned. Since we make all of our pieces by hand, there is a relatively short waiting list. Please click here to see current wait time.
Lifetime Warranty. As always, free shipping anywhere.